Welcome to The Yacht Club Four with Elayna Martin
<<<We are delighted to have Elayna Martin singing with us; come and hear her!>>>
Our CD
Aggravatin' Papa – New Orleans Music:
Elayna Martin with the Yacht Club Four plus One (PKCD-413) now on sale.  🎶🎺🎷
A Peter Kings recording: p.e.k. sound; www.jazz-at-peksound.co.uk and available from the band at gigs; email: yachtclub.four@ntlworld.com
Venues Played
We have played at: The Windsor Yacht Club; Penton Hook Yacht Club; Nantwich Jazz and Blues Festival; Silverstone  Circuit; Farnham Liberal Club; Mengeham Rythe Sailing Club; Hawley Lake Sailing Club and many other places.
About us
We are a four-piece band with a singer; we play jazz in the New Orleans tradition – blues, rags, hymns, spirituals, waltzes, popular songs and marches – we have many years experience of playing the music of New Orleans. We have been successful with this line-up for several years now. Our line-up: cornet and vocals, clarinet doubling on tenor saxophone, G banjo and forward facing tuba. We supplement the line-up with trombonist where a greater band presence is required and/or pianist where a piano (tuned to concert pitch) is available. All of the musicians have many years of experience collectively. We developed this line-up from a band chosen to play for sailing club social events. Our name stems from this connection and from Fats Waller's band at the Yacht Club Speakeasy in New York. At the heart of New Orleans music is collective improvisation. We understand the idiom and we listen to each other. Every session is different. We aim to make it creative, driving, exciting – and beautiful.
"We play blues, hymns, spirituals, rags, marches, waltzes and popular tunes all in the New Orleans style!"
See and hear us on YouTube by clicking the link at the bottom of this page.
Upcoming public gigs: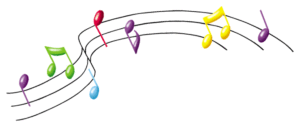 Why not come and experience our music
At the Garden Gate, Aldershot  – on the LAST Sunday in the month
Then a special date for December: Sunday 17th December.
Now in our 8th year of playing at the Gate.
12.45pm to 3.00pm 
Church Lane East, Aldershot GU11 3BT. Admission Free
We have an extensive repertoire of numbers, but can tend to settle on 'favourites' as they are requested often and…
Read More